Air Cargo Services of Vietnam selects Hermes to run warehouse in Hanoi
April 05, 2016: Air Cargo Services of Vietnam (ACSV) have chosen the Hermes air cargo management system to run their warehouse in Hanoi.
Pham Duc Long, chairman of ACSV, said, "The installation of the Hermes Cargo Management System is evidence of ACSV's ambitious development plan in the coming year. The system, with various modern functions, will really revolutionise our cargo handling operations on a daily basis, allowing ACSV to offer better services to all our customers from Airlines, Forwarders and to individuals."
Simon Elmore, chief operating officer, Hermes, added, "Hermes was designed by our team of cargo experts and is proven to increase efficiency, reduce operational costs and provide dependable "Cargo Data" to analyse business trends accurately. We are delighted that ACSV have chosen Hermes and are looking forward to a long and successful partnership with them."
Founded in April 2009 as a subsidiary of Northern Airports Corporation (NAC), Air Cargo Services, (ACS) initially was a state-owned company specialising in providing cargo handling services at Ha Noi station. In 2015, ACS has been privatised under the name of Air Cargo Services of Vietnam, (ACSV) with the aim to boosting the infrastructure of the cargo terminal, improving services quality and expanding the service network.
For its 8 years of operations, ACSV has handled cargo for over 20 airlines with various types of shipments including general cargo, frozen shipments, live animals, express shipments, perishable cargo, over-sized cargo and dangerous goods. The throughput of ACSV reached the milestone of 100,000 tonnes in 2015. With ambitious development plans in coming years, the company is positioning itself as the leading cargo handler at HAN station.
Operating in air cargo terminals, warehouses and hubs, the Hermes cargo management IT system is used by air cargo ground handlers worldwide.
Designed by our team of experts, Hermes is built with the specific needs of air cargo handlers in mind. Our system readily handles anything from perishables to dangerous goods whilst embracing the latest technology available.
You may also like:-
---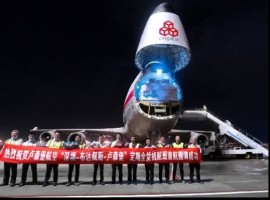 Aviation
The weekly frequency is routed Luxembourg-Bangkok-Shenzhen before returning westbound to Luxembourg via Bangkok with an additional stopover in Budapest.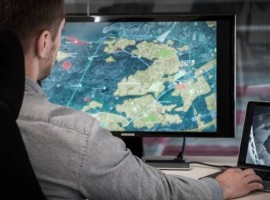 Drones
With a focus on regions with long response times, Everdrone expects to reach more than 100,000 residents in 2021 with the service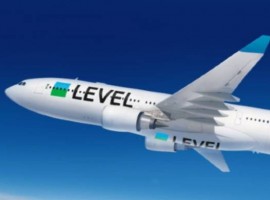 Aviation
Historically, this route has seen transit of mangoes, berries, minerals, leather products, veterinary equipment and footwear, and will offer forwarders additional access to Europe.