Senegal customs partners with CHAMP Cargosystems to implement AEI filing
June 01, 2016: CHAMP Cargosystems S.A. and Senegal Customs have started the work to implement Advance Electronic Information for air cargo shipments for Senegal. Advance Electronic Information will give better visibility, reduce clearance time for shipments and increase security. The aim is to start the mandatory pilot phase as of June 1 and then go live by September 1.
As part of the agreement, CHAMP has performed a comprehensive analysis into Senegal's Customs requirements, a gap analysis and together with Senegal Customs helped defining the specifications for WCO world format XML schema.
Nicholas Xenocostas, VP Global Sales and Marketing at CHAMP Cargosystems, commented, "This will not only help them to improve collaboration between customs and trade, but also take some fundamental steps in increasing security against terrorism and international crime. Traxon Global Customs (TGC) is a fully managed, cloud-based service used by 100+ airlines and ground handlers. For our existing clients who want to start compliance already in the pilot phase, the AEI filling to Senegal Customs that fully compliant with new mandatory requirements will be available, and they just need to add the country."
Colonel Alioune Dione, director of Customs IT Systems at Senegal Customs, explained, "The expertise and client coverage of their customs solution was crucial in our decision making process of selecting CHAMP."
More and more countries in Africa and around the world are looking into adopting a form of advance electronic filing in order to increase efficiency, accuracy, speed and reduce costs and errors.
The digitisation will not only enable more collaboration between different industry stakeholders and countries, but also lead to higher transparency which will significantly contribute to improved security within air cargo.
CHAMP's solution Traxon Global Customs currently covers 47 countries with more countries being added as and where legislation come into force, making it a highly versatile and future proof solution.
Photo: From left to right: Gabriel Mbaya (Account Manager, SRM, SITA), Bineta TOURÉ (Head of Information Systems facilitation, Senegal Customs), Lieutenant Abdoulaye DIOP (Chief of the Network Services, Senegal Customs), Commandant Abdoulaye BASSE (Deputy Director of Customs IT Systems Directorate, Senegal Customs), Johan Ruthstrom (Head of Business Development - Government Solutions, CHAMP Cargosystems), Harona SALL (Assistant Database Administrator), Jean-Charles Manigart (Business Development & Service Manager – Africa, CHAMP Cargosystems)
You may also like:-
---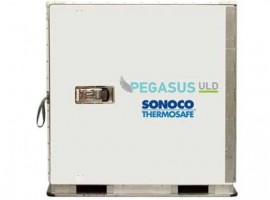 Logistics
FAA approval officially enables reciprocal EASA (European Aviation Safety Agency) approval, which is anticipated in the very near future.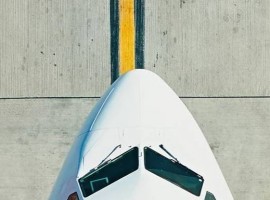 Logistics
The global rollout of CargoWise across a. hartrodt operations in Asia, South and North America, Oceania and Europe, will be a staged process with completion by March 2023.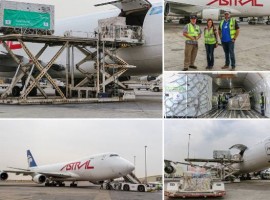 Air Cargo
Logistics
The hospital which included generators, tents, HEPA filters and medical equipment, can facilitate up to 200 people to receive potential lifesaving treatment.