MASkargo picks cloud-based Unisys Logistics Management System
June 08, 2016: MASkargo, cargo division of Malaysia Airlines, replaces legacy air cargo management system with Unisys cloud-based service including integration to automated warehouse.
All of MASkargo's core system functions from the previous mainframe-based system were transitioned to Unisys' cloud-based LMS. This includes customisations to integrate with the carrier's automated warehouse system.
"Due to the nature of our daily operations, we needed a heavy duty system which was accessible system-wide. Being a cloud-based system, we will be able to access regular updates and enhancements in the future," said Ahmad Luqman Mohd Azmi, chief executive officer of MASkargo.
The Internet-based system provides global access in a direct and cost efficient manner. Featuring a user friendly graphic interface, the system enables users to make reservations anytime and anywhere based on controls built into the system.
Christopher Shawdon, vice president Logistics Solutions for Unisys, said, "Our cloud-based delivery model allowed MASkargo to transition to our cargo management system much more quickly than it would have been able to transition to a traditional software environment. MASkargo also joins our community of leading air cargo carriers to have input into, and benefit from, ongoing enhancements of common interest."
Unisys LMS is used by leading airlines worldwide to manage their air cargo business. The cloud-based delivery model allows airlines to reduce costs compared to running traditional software systems, and speeds the pace of change as enhancements are deployed each month for all clients. The cloud model also helps members work collaboratively on developments.
MASKargo is the largest ground handling agent in Kuala Lumpur and acts as the agent for more than 30 foreign airlines at its Advanced Cargo Centre to accept, process and deliver cargo shipments which are carried on foreign carriers' flights. In total, MASkargo processes approximately 1.5 million master and house air waybills per year.
You may also like:-
---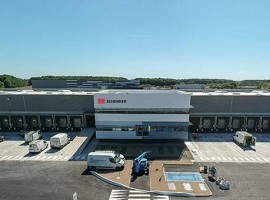 Logistics
In order to reduce its ecological footprint, DB Schenker has equipped the new Orleans building with the latest technologies such as LED lighting, and maintains its premises without chemicals.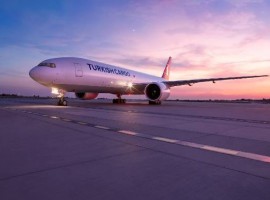 Air Cargo
Turkish Cargo increased its global market share to 5.4 per cent from 3.9 per cent by accomplishing a growth by 67 per cent within the first half of 2020 thanks to its special cargo operations it has been maintaining by building up a global air bridge.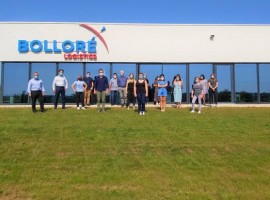 Logistics
It emphasises the company's desire to support its long-standing and more recent customers in the area by delivering local services, supported by its global network.