Lockheed Martin's first LM-100J commercial freighter flight to take off in the first half of 2017
Aug 22, 2016: Global security and aerospace company Lockheed Martin's first LM-100J commercial freighter continues to make significant progress, reaching major production milestones at its facility in Meridian, Mississippi.
The LM-100J is the commercial version of Lockheed Martin's proven C-130J Super Hercules aircraft - the unmatched airlifter of choice for 16 nations.
The LM-100J will perform as a commercial, multi-purpose air freighter capable of rapid and efficient cargo transport.
Recent production accomplishments include the completion of the aircraft wings; delivery of the empennage, manufactured by the Tata Lockheed Martin Aerostructures (TLMAL) joint venture in India; commencement of cabtop construction; and the arrival of the LM-100J's cargo deck, manufactured at the facility in Meridian, Mississippi.
The first LM-100J will progress through final production phases over the next few months, with an anticipated first flight in the first half of 2017.
"As this first LM-100J Super Hercules freighter progresses in production, so does a new era in commercial aircraft operations," said George Shultz, vice president and general manager, Air Mobility & Maritime Missions at Lockheed Martin.
"Our existing L-100 operators have repeatedly shared with us that the only replacement for a Herc is a Super Herc, and we are proud to meet this demand with the LM-100J. There is a significant global requirement for commercial freight operations to support operations in more austere areas. The LM-100J will not only meet these demands, but exceed them by delivering new and unmatched capabilities to the commercial marketspace by transporting cargo on any runway, anywhere, all the time."
The LM-100J incorporates technological developments and improvements over the existing L-100s that have resulted from years of military C-130J operational experience, including more than 1.3 million flight hours.
You may also like:-
---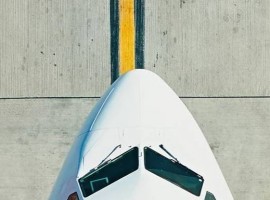 Logistics
The global rollout of CargoWise across a. hartrodt operations in Asia, South and North America, Oceania and Europe, will be a staged process with completion by March 2023.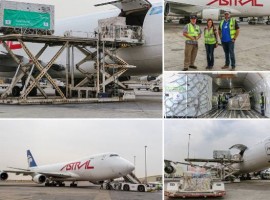 Air Cargo
Logistics
The hospital which included generators, tents, HEPA filters and medical equipment, can facilitate up to 200 people to receive potential lifesaving treatment.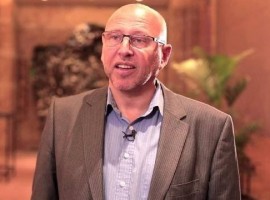 Air Cargo
Glyn Hughes, current global head of cargo at International Air Transport Association (IATA), leaves the airline industry organisation amidst the Covid-19 pandemic.