AIR CARGO INDIA 2016: All set for takeoff
The most popular and the best networked global air cargo industry exhibition cum conference, AIR CARGO INDIA, will open its sixth edition in Mumbai on February 23 at a new venue. Discover how air cargo makes many things happen in human life.
Indian Prime Minister Narendra Modi in his message to the organisers of AIR CARGO INDIA wrote: "The air freight sector has a key role to play in the success of the 'Make in India' initiative." "I hope that the deliberations and exchanges shall lead to productive outcomes," Modi added.Themed around "Make in India – air cargo makes it happen", the sixth edition of the popular biennial global air cargo industry exhibition cum conference AIR CARGO INDIA will open in Mumbai on February 23. Unlike its previous editions, the international air cargo event, organised by The STAT Trade Times, the flagship publication from the multimodal transport media specialist STAT Media Group, will take place at a new venue in Grand Hyatt in Mumbai from 23 to 25 of February, 2016.The 'Make in India' campaign announced by the Prime Minister of India has caught the attention and imagination of the trade and businesses within the country and outside. The campaign, designed to facilitate investment, foster innovation and build best-in-class manufacturing infrastructure, has already attracted the attention of global companies and got commitments from some of them either to increase the existing facilities or to set up new manufacturing bases within India. For the 'Make in India' initiative to be successful the logistics sector of India, particularly air logistics, is so crucial and the air cargo sector is going to play a vital role in making it happen.India is a key aviation market and its potential for manifold growth is supported by policy reforms like privatisation of airports and foreign investment in airport infrastructure around the country. According to the International Air Transport Association (IATA) India is the second fastest growing air cargo market in the world. The IATA Industry Forecast for 2014-2018 also predicts India to be among the ten largest international freight markets by 2018 and it is expected to grow at a compound annual growth rate (CAGR) of about seven percent over the next five years."The air cargo industry plays an important role in the development and growth of any country. It has contributed a lot in the Indian economy as a result of which India is considered to be the second fastest growing air cargo market," wrote P Ashok Gajapathi Raju, India's Minister for Civil Aviation, in his message to the event organiser.The three day event has already attracted huge interest among the global air cargo community. Major airports, airlines and service providers have booked their space at the AIR CARGO INDIA exhibition to showcase their products and services. They include Etihad Cargo, Emirates SkyCargo, Saudia Cargo, Kenya Airways Cargo, Ethiopian Cargo, MasKargo, Cargolux, Oman air, Skyteam Cargo, Turkish Cargo, Brussels Airport, Sharjah International Airport, GMR Hyderabad International Airport, Airport Authority of India, Frankfurt Airport, Chapman Freeborn, Celebi, Fast Logistics and many others.AIR CARGO INDIA will feature the best of the global air cargo industry under one roof reiterating the fact of air cargo's value proposition in the modern age of disruptive technology and innovation. The event will also demonstrate how different stakeholders are creating product and services to suit rapidly evolving customer demands. Along with the exhibition, the event will see a galaxy of best minds and resources participating in a three-day conference sharing the latest and modern business ideas that will help air freight industry to optimise your resources using cutting edge cost efficient solutions.Leadership round tables and panel discussions are on a variety of subject that matter to the air cargo industry. They include: delivering the 'Make in India' vision to the world the air cargo way; India as a global air cargo force – potential and pitfalls; freight forwarding – evolving paradigms and embracing global best practices; India as world's pharma export hub – global perspective from pharma shippers.As always, AIR CARGO INDIA goes the extra mile and does its best to bring the shipper to the heart of every conversation. Therefore, on the first day Brussels Airport will host the Pharma Air Shippers Forum for logistics and supply chain heads of leading pharmaceutical manufacturing companies, pharma exporters, specialist forwarders, airports, airlines, handlers, truckers, cold chain experts, pharma logisticians, drug controllers and government regulators. The objective of the forum is to bring together the Indian pharmaceutical exporters and offer them a platform to discuss and analyse various segments of the air logistics industry thereby addressing key areas of challenges and opportunities in the pharma export and supply chain."For several years now, we are investing a lot of our time and energy in bridging the pharmaceutical industry and the air cargo industry. There is still not enough understanding between both, resulting in unhappy customers and suboptimal supply chains. In Europe we managed to take big steps forwards and we are convinced we can make this event in India a huge success for all shippers and players in the air cargo industry," said Steven Polmans, Head of Cargo, Brussels Airport.Similarly on the second day, Frankfurt Airport will host the Air Shippers Forum bringing together air shippers from the automotive and apparel industries.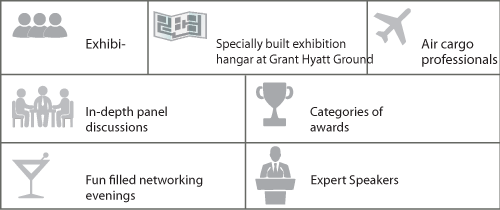 For the first time, AIR CARGO INDIA will feature a session on the rapidly growing e-commerce/e-retail industry particularly focusing on the logistics aspect. Titled, "e-Commerce: delivering the future" the panel will include speakers from e-commerce companies, logistics service providers – both the traditional and startup, airports and airlines.Etihad Cargo and GVK Chhatrapati Shivaji International Airport Mumbai are the key supports of the event as diamond and platinum sponsors respectively. GMR Rajiv Gandhi International Airport Hyderabad and Hyderabad Menzies Air Cargo are gold partners for the event. Silver partners include Liege Airport, IBS, Miami International Airport and GVK Kempegowda International Airport Bengaluru. Other partners include Cologne Bonn Cargo, Sovika, Lufthansa Cargo, Brussels Airport, Frankfurt Airport and National.For more information visit stattimes.com/aci2016/ and follow the event @AirCargoIndia and #AirCargoIndia2016.
You may also like:-
---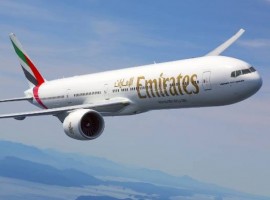 Aviation
The airline continues to gradually and safely restore its network, delivering on its health and safety promise as it responds to growth in passenger demand across the globe.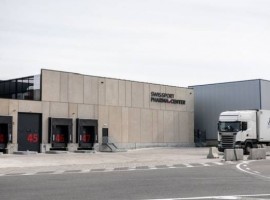 Logistics
All of them are certified by the IATA CEIV Pharma or by the British MHRA, making them benchmark operations in the Swissport network.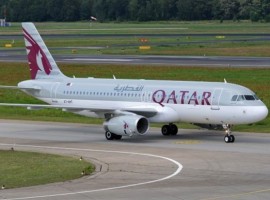 Aviation
The airline's variety of fuel-efficient efficient aircraft and strategic network management has enabled it to quickly resume flights and expand services in line with passenger demand.