Fraport reports solid performance in challenging environment
Aug 10, 2016: The Fraport Group has delivered a stellar performance in the first half of 2016 despite unfavourable market conditions.
In the first half of 2016, the Fraport Group achieved revenue of just over €1.2 billion. Although this represents a €17.1 million (or 1.4 percent) decline year-on-year, it must be taken into account that a change in the group's scope of consolidated companies occurred in the previous business year.
During 2015, Fraport sold 51 percent of its capital shares in the FCS Frankfurt Cargo Services subsidiary and also made a full disposal of Air-Transport IT Services, both formerly wholly-owned subsidiaries. Adjusting for these changes, group revenue in the first half of 2016 advanced by €19.2 million, up 1.6 percent. Revenue was positively impacted by higher revenue from the sales of land, among other factors.
Outside of Frankfurt, the group's subsidiaries, Lima Airport Partners, Twin Star and AMU Holdings Inc., also contributed to revenue growth.  Among other things, declining passenger volumes at Frankfurt Airport contributed to negative effects on revenue.
The Group's EBITDA (earnings before interest, tax, depreciation and amortization) declined by 1.7 percent to €378.4 million in the first six months of 2016.  This was also due to the slowdown in passenger traffic at Frankfurt Airport and the corresponding drop in retail revenues.  With depreciation and amortization remaining almost constant, group EBIT reached €214.6 million (down 3.3 percent).
The slightly improving financial result as well as lower income tax expenses led to a group result of €99.7 million (down 3.2 percent).   Higher cash flow used in investing activities and one-off tax effects in the first quarter of 2016 caused free cash flow to contract by €40.4 million to €149.3 million.
Fraport AG's executive board chairman, Dr. Stefan Schulte, emphasized that the Group achieved solid first-half results despite the challenging environment.  Schulte said: "With air traffic being negatively impacted by geopolitical circumstances, several of our Group airports experienced significant traffic declines."
Thus Fraport AG's executive board has revised its passenger forecast for Frankfurt Airport and is now expecting a slight drop in passenger traffic. Schulte, however, reconfirmed the group's financial target for the full year: "Also taking into account the expected positive effects resulting from the sale of a partial stake in St. Petersburg, we are maintaining our outlook for the Group's asset, financial, and earnings position for the 2016 business year, despite the challenging environment."
Fraport's home-base Frankfurt Airport (FRA) welcomed a total of 28.7 million passengers in the first six months of 2016, representing a 0.9 percent decline year-on-year. In particular, the second quarter saw flight bookings drop amid travelers' concerns after terrorist attacks in various countries.  Cargo throughput (airfreight + airmail) rose by 0.4 percent in the reporting period, to over 1.0 million metric tons.  Aircraft movements decreased by 1.0 percent to some 227,000 takeoffs and landings, reflecting airlines' ongoing consolidation measures and the general trend towards deployment of larger aircraft.  Accumulated maximum takeoff weights (MTOWs), by contrast, climbed by 1.2 percent – reaching a new record high.
Fraport AG's international portfolio of airports reported mixed results in the first half of 2016. Ljubljana Airport (LJU) in Slovenia welcomed 598,271 passengers in the January-to-June period, a 4.5 percent decline on the previous year (in June 2016, down by 9.2 percent to 135,757 passengers).  At Lima Airport (LIM) in Peru's capital, by contrast, traffic soared by 11.0 percent to 8.9 million passengers (in June 2016, up 13.0 percent to 1.5 million passengers).  The two Twin Star airports of Varna (VAR) and Burgas (BOJ) on the Bulgarian Black Sea coast also reported significant traffic growth:  combined, the two airports welcomed 1.2 million passengers – an increase of 24.8 percent year-on-year (in June 2016, up 23.4 percent to 779,938 passengers).  Passenger numbers at Antalya Airport (AYT) in Turkey continued to decline.
In the first half of year, traffic at AYT contracted by 30.5 percent to 7.3 million passengers (in June 2016, down 47.1 percent to 1.9 million passengers).  Also Pulkovo Airport (LED) in St. Petersburg, Russia, experienced a noticeable slowdown in the first six months of the year, with traffic dropping by 6.5 percent to 5.7 million passengers (in June 2016, down 7.6 percent to 1.4 million passengers).  Hanover Airport (HAJ) in northern Germany also registered a slight 0.7 percent decline in traffic to 2.4 million passengers (in June 2016, down 2.9 percent to 521,676 passengers).
By contrast, Xi'an Airport (XIY) in central China continued its strong growth path of recent years.  In the first half of 2016, traffic at XIY climbed by 11.3 percent to 17.5 million passengers (in June 2016, up 10.8 percent to 2.9 million passengers).
You may also like:-
---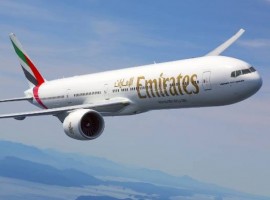 Aviation
The airline continues to gradually and safely restore its network, delivering on its health and safety promise as it responds to growth in passenger demand across the globe.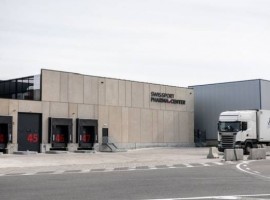 Logistics
All of them are certified by the IATA CEIV Pharma or by the British MHRA, making them benchmark operations in the Swissport network.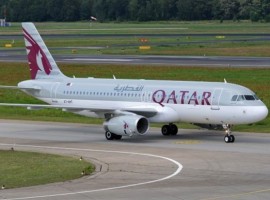 Aviation
The airline's variety of fuel-efficient efficient aircraft and strategic network management has enabled it to quickly resume flights and expand services in line with passenger demand.