Dirk Reich steps down as Cargolux chief; Richard Forson replaces Reich
July 01, 2016: Two years after taking over the reins at Cargolux, Dirk Reich, President and Chief Execuitve of Europe's largest scheduled all-cargo-carrier, has decided to step down for personal reasons. Reich has asked the Board of Directors for the early termination of his contract.
Reich, who will leave Cargolux at the end of July, will be replaced by Richard Forson, Executive Vice-President and CFO. Forson has been nominated as the company's new President and CEO with effect as of August 1, 2016. Forson joined Cargolux in February 2012.
Maxim Strauss, Vice-President Corporate Development, is nominated Executive Vice-President and CFO as replacement for Richard Forson. Strauss has been with the company since January 2006.
Unconfirmed reports about Reich's exit from Cargolux were appearing in media since Wednesday (29 June) late evening. However, an official statement from Cargolux on Reich's exit came in only by Thursday (June 30) evening.
"The fact that internal nominations have been made to accommodate Reich's departure is an assertive signal of the strength of the management team at Cargolux that will continue to pursue the objectives of continued and sustainable growth and innovation as the 'Global Cargo Carrier of Choice'," said an official Cargolux statement.
Commenting on Reich's exit, Paul Helminger, Chairman of the Board of Director, applauded his significant contribution to the success and development of Cargolux, especially in China, but also elsewhere.
"His passion and dedication contributed largely to setting us on a path of growth to become a truly global player. His enthusiasm and vision have opened up a new world for Cargolux, a world in which we aspire to be the Global Cargo Carrier of Choice," said Helminger in a statement.
Helminger said that he is personally sad to see Reich leaving Cargoux. However, he said he respects Reich's decision that is based on personal reasons beyond the air cargo business and the Cargolux family.
In fact in an interview to The STAT Trade Times (appearing in the July issue), recorded on the side lines of Air Cargo China in Shanghai last month, Reich spoke extensively on how Cargolux is rapidly evolving itself to be the top among global all-cargo carriers at a an extremely challenging market environment.
"At this stage it is very courageous to start any cargo airline in any place in the world. So if you do it, then you better do it fast and you don't do it later," Reich told The STAT Trade Times referring to Cargolux China, the new joint venture based in Zhengzhou, China, scheduled to go operational in 2017.
But he said that such a venture makes sense only as part of a global network. "As a standalone carrier I would never do it," he added.
Read the full interview with Dirk Reich, the outgoing chief executive of Cargolux Airlines International. And watch the video interview.
You may also like:-
---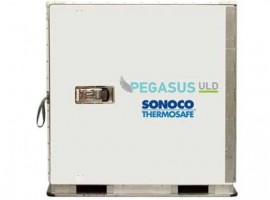 Logistics
FAA approval officially enables reciprocal EASA (European Aviation Safety Agency) approval, which is anticipated in the very near future.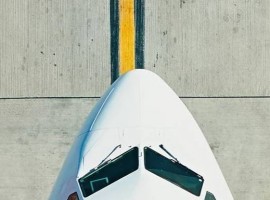 Logistics
The global rollout of CargoWise across a. hartrodt operations in Asia, South and North America, Oceania and Europe, will be a staged process with completion by March 2023.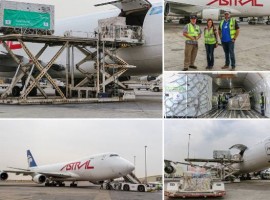 Air Cargo
Logistics
The hospital which included generators, tents, HEPA filters and medical equipment, can facilitate up to 200 people to receive potential lifesaving treatment.