DHL signs contract for four A330-300 P2F conversions
July 15, 2016: DHL Express signs an agreement with Elbe Flugzeugwerke (EFW), the joint venture of the world's leading aircraft maintenance and engineering company ST Aerospace, to convert four Airbus A330-300 passenger aircraft to a 26-pallet cargo configuration, capable of carrying up to 61 metric tonnes of payload.
The first aircraft will be inducted into EFW's Dresden-based facilities in July 2016, scheduled for redelivery to DHL Express by end 2017.
"The A330-300P2F conversion will address an important requirement within our global aviation fleet for mid-range, high volume cargo aircraft," said Geoff Kehr, senior vice president, Global Air Fleet Management of DHL Express.
"It will bring added flexibility and capacity to our operations, and will further support our aims of improving fuel efficiency for every kilo of cargo carried within our air network."
"The A330P2F programme ensures the continuity of high quality freighter aircraft made by EFW in Dresden," said Andreas Sperl, president and CEO of EFW.
The A330P2F conversion programme, launched in 2012 is a collaboration between Airbus, EFW and ST Aerospace. ST Aerospace, as the programme and technical lead for the engineering development phase, is responsible for applying for the supplemental type certificates for the freighter conversions, from the European Aviation Safety Agency and the US Federal Aviation Administration.
Aircraft OEM Airbus contributes to the programme with OEM data and certification support, while EFW leads the industrialisation phase and marketing for the freighter conversion programme.
The A330P2F programme includes two versions - the A330-200P2F and the larger A330-300P2F.  Of the two variants, the larger A330-300P2F is suited for integrators and express carriers due to its high volumetric payload capability with lower-density cargo.  Complementing this will be the A330-200P2F, which is optimised for higher-density freight and longer range performance.
DHL Express is EFW's first customer for the A330-300P2F conversion programme, while a launch contract with Egyptair Cargo was secured in December 2014, for the A330-200P2F conversion programme.
You may also like:-
---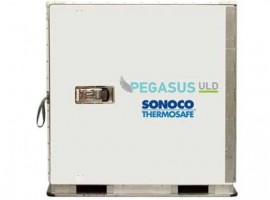 Logistics
FAA approval officially enables reciprocal EASA (European Aviation Safety Agency) approval, which is anticipated in the very near future.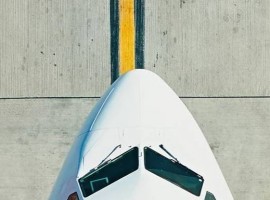 Logistics
The global rollout of CargoWise across a. hartrodt operations in Asia, South and North America, Oceania and Europe, will be a staged process with completion by March 2023.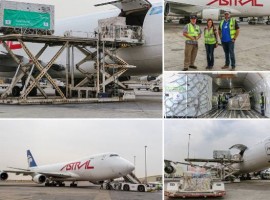 Air Cargo
Logistics
The hospital which included generators, tents, HEPA filters and medical equipment, can facilitate up to 200 people to receive potential lifesaving treatment.