Abu Dhabi Ports sees double digit growth in Q1 2016
May 03, 2016: Abu Dhabi Ports, the developer, operator and manager of ports and Khalifa Industrial Zone (Kizad) in the Emirate, sees 31 percent volume surge in two major cargo sectors during the first quarter of 2016.
Roll-on-roll-off (RoRo) traffic at Khalifa Port witnessed a 31 percent increase with 33,687 vehicles, up from 25,709 vehicles in the same period in 2015.
Meanwhile, general and bulk cargo across Abu Dhabi Ports saw a 13 percent upturn, and stood at 3.98 million freight tonnes (FT), as compared to 3.5 million FT registered in the first quarter of 2015. The increased volume of general and bulk cargo indicates vigorous import and export activities related to the industrial and infrastructure development projects in the Emirate. Increased business activities of companies operating across the Emirate, especially in Kizad and Musaffah industrial area, have also contributed to this growth.
The first quarter results for Khalifa Port Container Terminal, which is operated by Abu Dhabi Terminals, a subsidiary of Abu Dhabi Ports, showed that it handled five percent more containers compared with the same period in 2015. The terminal moved 316,996 TEUs (twenty foot equivalent units/containers), up from 302,151 TEUs in the first quarter of 2015. Continuing the last year's upward trend, the container cargo volumes indicate increasing demands from the Abu Dhabi market.
Captain Mohamed Juma Al Shamisi, CEO of Abu Dhabi Ports, said, "These achievements demonstrate Abu Dhabi Ports' commitment to its strategy of sustaining performance and growth across all its operations. With the guidance of our leadership coupled with the support from our stakeholders and the UAE's economic stability, we are able to witness such success."
Khalifa Industrial Zone also witnessed increased business activities during the first quarter of 2016. Four prominent companies, including KSB Service LLC and Polysys Additive Technologies Middle East (PAT ME), commenced operations from within the industrial zone and National Food Products Company (NFPC) and Gulf Printing and Packaging Company, started construction of their facilities.
Kizad has a total of more than 90 national and international investors, and 13 million square metres of land leased that represent a total investment of more than AED 55 billion.
You may also like:-
---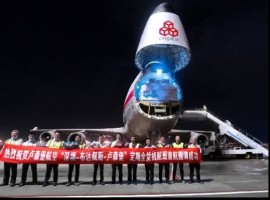 Aviation
The weekly frequency is routed Luxembourg-Bangkok-Shenzhen before returning westbound to Luxembourg via Bangkok with an additional stopover in Budapest.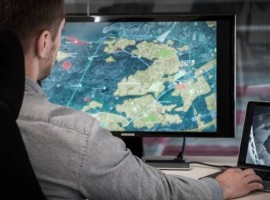 Drones
With a focus on regions with long response times, Everdrone expects to reach more than 100,000 residents in 2021 with the service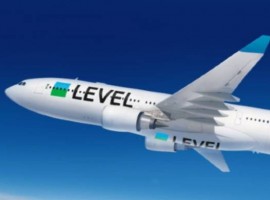 Aviation
Historically, this route has seen transit of mangoes, berries, minerals, leather products, veterinary equipment and footwear, and will offer forwarders additional access to Europe.