ABC Airlines delivers valuable cargo to China for DB Schenker
April 12, 2016: AirBridgeCargo Airlines (ABC) has transported cutting-edge microchip production technology from Amsterdam to Dalian in China for one of its key customers, DB Schenker.
The machines were delivered onboard two ABC Boeing 747 freighter flights from Amsterdam to China via the airline's hub in Moscow. Each charter flight carried two machines of significant value.
The main machine systems were packed in specially-designed transport containers with internal climate control to protect the machines throughout the transportation process. The additional parts completing the shipment were crated with shock indicators on all sides.
Henk-Jan van Keulen, ABC's general manager in Amsterdam, said, "At ABC, we pay particular attention to the services we provide to customers in the technology sector to ensure the safety and security of their highly delicate and high value shipments. They trust us to maintain the integrity of their products all the way to the destination. High tech goods are strictly monitored throughout the delivery chain, from the time cargo is delivered to us by the agent until it is handed over to the final consignee, and our customers are able to track the progress of their shipment with us every step of the journey. We are grateful to DB Schenker for their confidence in our ability to ship this valuable cargo."
Joep Bruijs, head of Airfreight Cluster Benelux at DB Schenker, commented, "Safety, security, speed and reliability are the reasons why we chose AirBridgeCargo to carry out these very important flights. When there is damage to the packaging, there is possible damage to the product and that is unacceptable to us. Therefore, we chose a partner we knew would keep our cargo safe on the airport apron, in the warehouse, during all loading and unloading procedures, and while in transit."
You may also like:-
---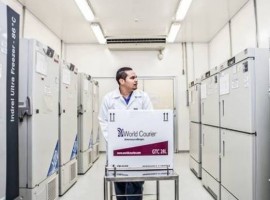 Logistics
Supply Chain
Vaccine development and manufacture and ensuring it reaches the people who need it are the two major challenges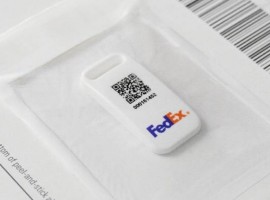 Logistics
The enhanced location visibility provided by this technology will create opportunities for FedEx customers to reimagine their supply chain through real-time updates on a package's location within the FedEx Express network.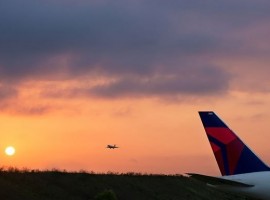 Aviation
The decrease is said to be because of the international capacity reduction, which is said to be at 80 per cent and 50 per cent for domestic.