Sept 08, 2016: DHL SmartSensor completes monitoring more than one million shipments since 2010. It ensures end-to-end monitoring for highly sensitive life sciences and healthcare freight.
The SmartSensor's GPS and RFID technology offers near real time tracking of shipments and powers DHL's key temperature-controlled products including DHL Air Thermonet and DHL Ocean Thermonet.
Over the last six years, 62,000 SmartSensor devices have been deployed – mainly by the life sciences and healthcare sector – submitting over 600 billion bytes of data and taking over 160 million temperature measurements.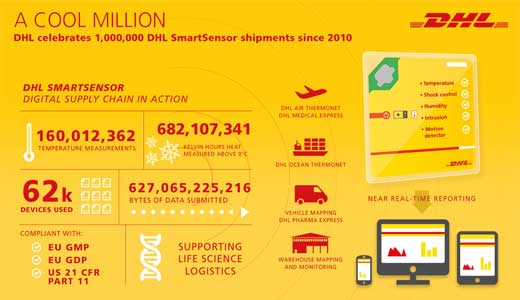 ---
Related Posts:-