With 1100 people trained, nearly 80 entities to be certified and 119 entities to be assessed by the end of the year under IATA's Center of Excellence for Independent Validator's (CEIV) programme, this validation is slowly becoming the industry standard for pharmaceutical transportation.
Surya Kannoth
As the pharmaceutical industry moves from 'blockbuster' products to personalised medicine, expensive medications with low volume and high value has become the shipping norm. To add to the complexities of the product, logistical nightmares such as temperature excursions, customs delays, packaging breakdowns, incorrect shipping, and packing choice are all risks inherent to pharma shipments.
To confront such international failures in air transport of pharmaceuticals, IATA, which has helped develop several important airline and airport safety standards, launched the Center of Excellence for Independent Validators (CEIV) Pharma Logistics program in 2014. Its goal is to develop global standards for air transportation of pharmaceuticals, but also to certify compliant companies, and train airport, airline, product handling, and freight forward personnel in the basics of current good manufacturing practices (cGMPs) that are required to ensure pharmaceutical safety and efficacy during shipping. The fact that there is no global certification for handling of pharmaceutical products, the CEIV initiative has gained significant traction within the cargo fraternity since its inception.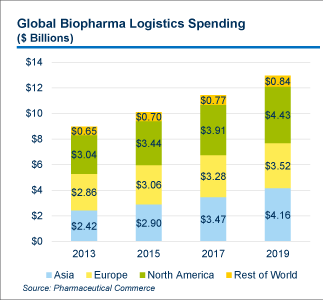 The cargo community at Brussels Airport was the first in the world to obtain the CEIV pharma certification, and has until today the largest number of certified companies collaborating at an airport.
"The program has helped us in aligning and standardising processes, offering a guaranteed cool chain through the airport. It was a powerful tool to build our pharma community, serving as a stepping stone for further pharma related projects. Examples of successful innovations are the airside pharma transport dolly and the pharma quality dashboard," said Nathan de Valck, Cargo & Product Development Manager, Sales & Marketing, Brussels Airport Company.
Belgium has a large cluster of pharmaceutical production facilities. These local pharma shippers have supported Brussels Airport (BRU) in the implementation of the CEIV pharma certification by endorsing the program and providing assistance in optimising the IATA checklists. As a result of this active involvement, they have experienced the added value of working with CEIV pharma certified companies. Today, they use the certification as an extra selection criterion for supplier selection. Some of the big pharma shippers have decided to consolidate their European shipments in BRU, generating additional volumes for the airport.
Liege Airport is yet another important player in Belgium, which along with its three handlers Aviapartner, LACHS, Swissport and cargo operator CAL Cargo Airlines, have been audited and certified in 2015. However, for Liege, the decision to participate was made much later.
"As we are a full cargo airport with a quite strong cooperation between actors and a close-to-zero tarmac time for sensitive products, the overall complaints of the pharmaceutical industry towards handling at airports was less applicable to us. What we observe now, however, is that the certification is becoming a sort of minimum entry level, and therefore, as an airport community we decided to participate. We now have three handling companies, an airline and a trucking company offering CEIV-certified services, and therefore being able to respond to this requirement when it is required," said Bert Selis, Cargo & Logistics Manager, Liege Airport.
Miami International Airport (MIA) became the first airport in the United States, and the second in the world, behind Brussels, to adopt a community approach to CEIV certification. So why did Miami choose the CEIV programme?
"A couple of years ago, we noticed that the value of pharmaceutical products passing through our airport was significantly increasing – by 62 per cent from 2010 to 2015. We realised the opportunity for our local cargo logistics community and created our 'MIA Pharma Hub' initiative to advance pharma transport through MIA. The cornerstone of our initiative was working with IATA to engage the local cargo community in the CEIV Program. Because of our efforts, IATA last year recognized MIA as the first IATA designated pharma hub airport in the U.S. for bringing together six members of the local community of pharmaceutical logistics stakeholders. We are also working in other ways to advance our initiative," said Chris Mangos, Director – Marketing Division,Miami International Airport.
This year (in February and March) Miami International Airport organised two informative pharma seminars for the local cargo community. While these efforts were primarily focused on a local effort, it has been working on this approach at the state and regional level, not to mention at the international level in both India and Belgium. "There is so much more planned as we enter the new year and next phases of our overall pharma programmes," he added.
IATA's endeavour
IATA has been active in this area for some time with a time and temperature task force made of pharma shippers, freight forward companies, ground handlers, airlines, and airports that focuses on cold chain issues. IATA started its efforts back in 2007 with the publication of its 'Perishable Cargo Regulations', followed by Chapter 17, which updated guidelines for handling temperature-sensitive pharmaceuticals. It then started with the placing of special labels on temperature-sensitive pharmaceuticals, the use of which has been mandatory since 2012.
So far, 1100 people have been trained in IATA's Center of Excellence for Independent Validator's (CEIV) program, said Ronald Schaefer, project lead, CEIV Pharma, IATA. By the end of the year, Schaefer said he expects 60-80 entities to be certified and 119 entities assessed by the end of the year.
IATA has been engaging pharma shippers for their suggestions, given complex, varying global regulations and the number of stakeholders involved. Those in the industry agree that having standards will be crucial in the future.
Given the comprehensive nature of the process, it can take an organisation anywhere from two to eight months to receive CEIV validation. As part of the certification process, during the assessment stage, IATA's independent validators provide additional guidance, clarify requirements, offer recommendations for change and identify opportunities for improvement based on their own knowledge and experiences of global best practices having themselves conducted many certifications worldwide. This provides an additional layer of practical (and not theoretical) knowledge which is invaluable in the provision of safe and reliable transport of pharmaceuticals, explains Ronald Schaeffer, Project Head, IATA CEIV.
"We have spent the first two years of the program working alongside regulators and our own industry stakeholders reviewing and constantly enhancing the program in order to ensure we provide a comprehensive solution to address industry wide problems and at the same time achieve the universality that pharmaceutical companies seek. Now that the CEIV Pharma program is in its robust 3rd edition, we are augmenting our efforts to reach out to shippers and involve them more and more in our activities," Schaeffer added.
Setting an industry standard
Finnair Cargo was the first airline in the world to gain the IATA Pharma CEIV certification in June 2015. Speaking of the validation process, Fredrik Wildtgrube, Global Head of Sales, Finnair Cargo, said, "We see the IATA CEIV Pharma as a major milestone for air cargo as it ensures a uniform approach within the air cargo industry, and increases transparency of the air cargo logistic chain to the pharmaceutical industry. In addition, it gives customers the confidence that airlines and other stakeholders with CEIV certificate know how to handle pharmaceuticals in high quality fashion."
Lufthansa Cargo, yet another frontrunner in receiving the certification is convinced that the CEIV approach driven by IATA will become THE industry standard for pharmaceutical products. "In contrast to some local initiatives that already exist in some parts of the world, CEIV is the only global approach with clearly defined criteria. It will certainly help certified companies to prove the capability of top quality transport of pharma shipments. Lufthansa Cargo is very excited and proud that we are one of the frontrunners in the industry and have just completed the certification process successfully," said Michael Goentgens, Communications Director, Lufthansa Cargo.
Compared to other forms of transport, the air freight process involves more players. This means that the cold chain can be broken at many different points. The community approach by IATA helps to get all stakeholders under the same umbrella. And it is this very reason that a number of players in the air cargo fraternity choose to get validated under CEIV. "By passing the trainings together and discussing single process steps in detail, all the companies at FRA could develop the supply chain together and discover synergies.Being the biggest pharma hub in Europe and offering a wide and unique range of services in this field, an international validation definitely helps us to underline our position," said Dirk Schusdziara, SVP Cargo, FRAport.
But it is always the best to get first-hand experience of the processes. Hence, FRAport regularly organises onsite visits for pharmaceutical companies. "The "visit FRA pharma" program offers guided tours to various cargo facilities at Frankfurt Airport. Discussing processes live in the warehouses showed to be the most effective way to get into an exchange with the pharma industry. So far, we could convince and delight most of our guests," Schusdziara added.
With more and more players from the air cargo supply chain having achieved or decided to apply for the IATA CEIV Pharma certification, there's an increasing overall awareness for the role each company plays when it comes to improving the connectivity of the pharma supply chain, and therefore supporting the development of the pharma industry as a whole. "To my opinion, it is most important to continuously evaluate and further upgrade existing warning systems throughout the pharma supply chain as a basis for ensuring seamless transportation and warehousing processes. Having satisfied the IATA CEIV Pharma regulations, our new Cool Center was the first one of its kind in mainland China to fully comply with all the relevant standards expected by pharmaceutical manufacturers," said Lutz Grzegorz, Vice President, PACTL.
In pursuit of CEIV certification
Changi Airport is aiming to become the first airport in Asia to attain the CEIV certification. The six companies in the pioneer batch of the Changi community are: SIA Cargo (freighter carrier), dnata Singapore (airport ground handler), as well as CEVA Logistics Singapore, Expeditors Singapore, Global Airfreight International and Schenker Singapore. The other ground handler at Changi Airport – SATS – had already attained its CEIV Pharma certification in 2014.
Under the community approach, the companies benefit from the opportunity to share on their experiences and challenges during the training modules as well as during assessment and validation.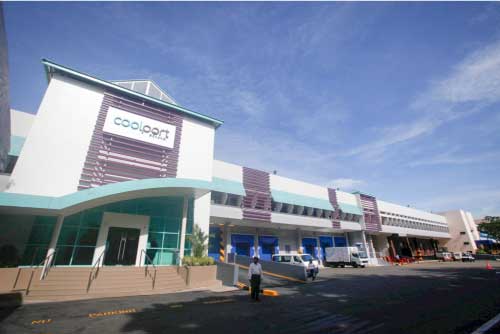 With this approach, there is greater synergy among the companies involved. "Through the sharing and discussions, shippers have a greater appreciation of the certification as well as what Changi Airport has to offer in terms of cold chain handling capabilities and our extensive connectivity, especially in Asia. Companies undergoing certification are also appreciative of the training provided by IATA and cognizant that the IATA CEIV will not only be compliant to the major standards in handling of pharmaceuticals, but also go beyond the standards to adhere to the industry's best practice for pharmaceutical handling," explained Phau Hui Hoon, Assistant Vice President, Cargo & Logistics Development Division, Changi Airport Group.
While SwissWorldCargo, as an airline, is on its way to be CEIV certified, its hub which has already received IATA's stamp and is GDP compliant, is moving towards creating "quality corridors". "We have also started the CEIV certification process for Swiss WorldCargo, not only focusing on infrastructure and sub-contractor management, but also looking at the people part and ensuring that our teams worldwide work according to the requirements of the pharma industry," said Alain Guerin, Head of Cargo Marketing, Swiss WorldCargo.
"With our pharma compliant ground handling agent in SIN (SATS), we have created a pharma quality corridor between SIN and ZRH where the same passion for quality is shared and delivered. Sub-contractor management is also a crucial part in delivering excellence: we need to make sure that all partners in the supply chain deliver the same level of excellence," he added.
As the momentum within the industry continues, CEIV Pharma will continue to evolve in order to fully address the industry's need for more safety, security, compliancy and efficiency to create a globally consistent and recognised pharmaceutical product handling certification.
By promoting supply chain partner collaboration on pharmaceutical handling standards, the programme will warrant seamless integration of pharmaceutical cargo movement throughout the whole process. By ensuring open communication, trust will be built regarding product integrity based on the guarantee that temperature–sensitive pharmaceuticals will be consistently managed in the same way every time. Once that trust is built, the industry as a whole will be able to move forward.
Will CEIV help arrest modal shift?
While CEIV aims at plugging the modal shift that had has eroded airfreight's share of valuable pharmaceutical cargo in recent years, there are no statistical reports that can prove or disavow this.
"Keep in mind that the CEIV Pharma program is only 2+ years old and verifying historical industry turning points requires at least a couple more years of statistical data. Perhaps in the near future, when we look back upon today, we will see that global CEIV pharma implementation was key in reversing the air to sea transport mode shift that has plagued our industry for the past 13 to 15 years," said IATA's Schaeffer.